News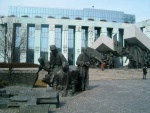 Jan Rossman 'Wacek'. In the Warsaw Sewers.
The designer of Warsaw's sewer system, an excellent English engineer by the name of William Lindley, did not expect that Warsaw's municipal sewer system designed by him towards the end of the 19th century would be used as transportation for the military and the civilian population, as well as a place of combat. It was due to the existence of the municipal sewer system that the remnants of the Old Town's defenders and its civil population disappeared mysteriously at the end of August 1944 during the Warsaw Uprising.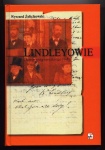 Ryszard Zelichowski, The Lindleys. The Story of a Family of Engineers.
The 19th-century Warsaw when he discovered that its major water supply and sewage systems had been designed by British engineer William Lindley (1808-1900). Together father William Lindley and his three sons were involved in designing or consulting on the water supply and sewage systems for 48 European cities.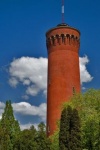 Lindleys' Filters tourist attraction in Warsaw
Of the three water suppliers in Warsaw, the Central Department of Water (Zakład Wodociągu Centralnego, or ZWC) is the oldest and largest. Built between 1883 and 1886, it has supplied water to the inhabitants of Warsaw since that time and continues to meet 50% of the capital's water needs. Its technology today remains largely faithful to the original, and was first designed by William Lindley and his son William Lindley Heerleina;